Shopping Cart
Your Cart is Empty
There was an error with PayPal
Click here to try again
Thank you for your business!
You should be receiving an order confirmation from Paypal shortly.
Exit Shopping Cart

There are many benefits to a successful corporate mentoring program; it helps not only the organization as a whole, but also the individuals within the organization and has long-term advantages. Mentoring involves a formal or informal developmental partnership where employees receive information, advice, and guidance from an experienced professional, usually within the organization, who has expertise and a strong desire to help others grow in their jobs. Mentoring encompasses coaching, sharing perspectives, and transferring knowledge and wisdom to the mentee(s). The mentor is not a supervisor but a person with whom the employee can communicate freely and honestly without concern about being evaluated. Some of the benefits of mentoring are:
The collaborative nature of mentoring develops individuals and interpersonal links between individuals, which increases engagement. Mentoring enables both career development and leadership development to help employees develop new skills and feel engaged within the organization.
Mentoring is one of the most effective strategies as a standalone program or as part of an existing workforce development program in developing talent in an organisation. For example, if your company is conducting formal training on specific competencies, such as leadership or customer service, adding a mentoring component can translate the theoretical knowledge gained through formal training into "practical" experience. This has the benefit of creating a more completely developed employee by combining theory with practice.
Corporate mentoring programs are an effective strategy to reward high potential employees with personal attention and guidance, this leads to nurturing an organization's leadership chain. Connecting high potential employees with mentors who are leaders or top performers in the company helps high potentials to learn faster and take on leadership positions sooner.
This results in improved engagement and a faster time to productivity, while leveraging internal resources, to keep costs to a minimum. Companies by doing this can also increase retention of such employees who are a valuable asset to the company.
Succession planning and knowledge transfer
For many organizations, the knowledge retained in key individuals is the most valuable part of the organization. When these key individuals leave, this valuable information leaves with them. That is, unless your organization has an effective mentoring program that allows and encourages these key employees to share their knowledge and skills with other employees.
Mentoring programs provide an effective way to give a career growth path to employees and groom employees to fill key roles as part of your organization's succession plan. Succession planning helps target individual talent to take on increasingly more responsible positions and eventually assume a major position within the organization. Growing employees into more senior positions is an effective way to reduce hiring and turnover costs and keep employees continually striving to be the best that they can be. It is important to ensure that the organization's expertise from experienced employees is not lost once such employees retire or leave the organization.
New hire employee orientation and speed to productivity
Corporate mentoring speeds up the process of bringing on newly hired employees and redeploying existing employees into new lines of work. Mentoring provides a key resource to these employees during this crucial learning phase.
Mentoring also has a powerful attraction for prospective employees. When trying to attract new talent, advertising that you have a professional and effective mentoring program can be a significant differentiator between you and your competitors.
Supporting diversity initiatives
Through diversity initiatives, employees learn cultural awareness to create an inclusive corporate culture and learn of their own importance to their company. Today's workforce is evolving, and the best companies are responding to it by offering and fostering diversity initiatives to expand understanding and encourage collaboration across different demographics. Diversity mentoring gives employees an opportunity to voice their concerns, overcome hurdles, and find solutions in a culturally diverse organization.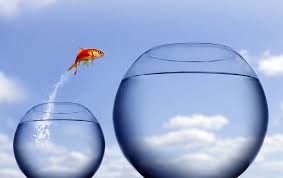 Mentoring in the workplace can have long-term benefits as employees become more self-directed and develop stronger communication and problem-solving skills. This allows for a business to become more creative and focus its attention on growth, rather than training. Mentored employees value collaboration and sharing of information, which can lead to a stronger organization.

What is Mentoring?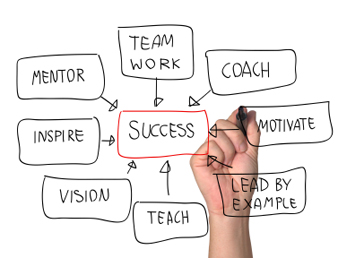 Mentoring is defined as a relationship between two individuals based on a mutual desire for development towards career goals and objectives. The term 'mentor' has its roots in Greek mythology and indicates a relationship of support, help and guidance given from a wise elder to a younger, less experienced person.
In recent years there has been a remarkable rise of interest in mentoring as it is seen as a highly valuable development activity in many organisations. At the core of the activity is the relationship between the mentor and the mentee, where the development of the mentee is the key focus.
The development needs satisfied through the relationship can vary in focus from guidance on settling into a new organisation, performance improvement to career management. The main point with mentoring is that the focus is determined by the mentee. They must lead in identifying issues and, with guidance from the mentor, resolving them. The mentor is not there to provide 'the answers', but to guide the mentee towards 'the answer' that is right for them. The relationship is a non reporting one and replaces none of the organizational structures in place. It is additional to other forms of assistance, such as developmental assignments, classroom instruction, on-the-job training, and coaching. Mentoring relationships are valued as a very powerful means to longer-term personal development to the individuals in the relationship.
The mentoring relationship can be both short and long term. It may develop to focus on a particular issue or it may be one that lasts for years covering a range of issues. Typically the mentor and mentee meet at designated times and places to discuss issues; make plans to resolve and then review. The formal vs. informal nature of the sessions is down to those involved, however each session must have a purpose. Therefore, a successful mentorship program helps break down barriers and creates opportunities for success.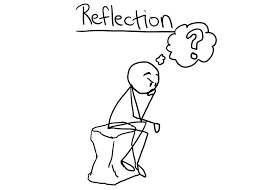 What relationships do you have right now that appear to fit the criteria of mentorship, e.g. someone you respect, someone you learn from, a relationship that feels 'personal' in a positive way?
How do organisations use Mentoring?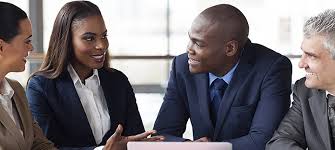 Mentoring is seen as a way of nurturing talent and also a way to develop skills of the people who are mentoring others. Traditional business mentoring programs focus on developing junior employees by pairing them with more experienced and often senior staff for several months. Although this form of mentoring remains popular, mentoring as a strategy has expanded to include different formats such as group and situational, and for more purposes such as diversity training or high potential development. Organizations encourage mentoring to:
• Develop people in specific areas, e.g. leadership, working cross culturally, commercial acumen, etc.
• To support people in a new role or transitioning to a new situation
• To nurture and foster talent, e.g. broaden people's knowledge and understanding, help to mature more junior professionals
• To groom/position individuals to succeed key people and so reduce the risk of loss of those people(as part of a succession planning process)
• To provide development and learning for individuals in the absence of other options, e.g. executive coaching, training etc.
Mentoring in an organisation facilitates sharing knowledge, expertise, skills, insights, and experiences through dialogue and collaborative learning.
Because mentoring is goal oriented and promotes professional and personal growth among participants, it helps attract, motivate, develop, and retain profitable talent while increasing productivity.
Source: Julie Starr, The Mentoring Manual, 2014
/