Shopping Cart
Your Cart is Empty
There was an error with PayPal
Click here to try again
Thank you for your business!
You should be receiving an order confirmation from Paypal shortly.
Exit Shopping Cart
| | |
| --- | --- |
| Posted on June 25, 2015 at 4:40 AM | |

There are many benefits to a successful corporate mentoring program; it helps not only the organization as a whole, but also the individuals within the organization and has long-term advantages. Mentoring involves a formal or informal developmental partnership where employees receive information, advice, and guidance from an experienced professional, usually within the organization, who has expertise and a strong desire to help others grow in their jobs. Mentoring encompasses coaching, sharing perspectives, and transferring knowledge and wisdom to the mentee(s). The mentor is not a supervisor but a person with whom the employee can communicate freely and honestly without concern about being evaluated. Some of the benefits of mentoring are:
The collaborative nature of mentoring develops individuals and interpersonal links between individuals, which increases engagement. Mentoring enables both career development and leadership development to help employees develop new skills and feel engaged within the organization.
Mentoring is one of the most effective strategies as a standalone program or as part of an existing workforce development program in developing talent in an organisation. For example, if your company is conducting formal training on specific competencies, such as leadership or customer service, adding a mentoring component can translate the theoretical knowledge gained through formal training into "practical" experience. This has the benefit of creating a more completely developed employee by combining theory with practice.
Corporate mentoring programs are an effective strategy to reward high potential employees with personal attention and guidance, this leads to nurturing an organization's leadership chain. Connecting high potential employees with mentors who are leaders or top performers in the company helps high potentials to learn faster and take on leadership positions sooner.
This results in improved engagement and a faster time to productivity, while leveraging internal resources, to keep costs to a minimum. Companies by doing this can also increase retention of such employees who are a valuable asset to the company.
Succession planning and knowledge transfer
For many organizations, the knowledge retained in key individuals is the most valuable part of the organization. When these key individuals leave, this valuable information leaves with them. That is, unless your organization has an effective mentoring program that allows and encourages these key employees to share their knowledge and skills with other employees.
Mentoring programs provide an effective way to give a career growth path to employees and groom employees to fill key roles as part of your organization's succession plan. Succession planning helps target individual talent to take on increasingly more responsible positions and eventually assume a major position within the organization. Growing employees into more senior positions is an effective way to reduce hiring and turnover costs and keep employees continually striving to be the best that they can be. It is important to ensure that the organization's expertise from experienced employees is not lost once such employees retire or leave the organization.
New hire employee orientation and speed to productivity
Corporate mentoring speeds up the process of bringing on newly hired employees and redeploying existing employees into new lines of work. Mentoring provides a key resource to these employees during this crucial learning phase.
Mentoring also has a powerful attraction for prospective employees. When trying to attract new talent, advertising that you have a professional and effective mentoring program can be a significant differentiator between you and your competitors.
Supporting diversity initiatives
Through diversity initiatives, employees learn cultural awareness to create an inclusive corporate culture and learn of their own importance to their company. Today's workforce is evolving, and the best companies are responding to it by offering and fostering diversity initiatives to expand understanding and encourage collaboration across different demographics. Diversity mentoring gives employees an opportunity to voice their concerns, overcome hurdles, and find solutions in a culturally diverse organization.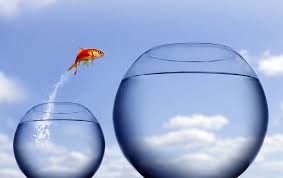 Mentoring in the workplace can have long-term benefits as employees become more self-directed and develop stronger communication and problem-solving skills. This allows for a business to become more creative and focus its attention on growth, rather than training. Mentored employees value collaboration and sharing of information, which can lead to a stronger organization.

Categories: Corporate Mentoring
/